On March 8, the US-Europe Alliance held its first in-person event in Washington, DC, ushering a in a new year of renewed focus on strengthening our vital transatlantic ties with democratic Europe as we enter the second year of Russia's expanded violence and brutality against the brave men and women of Ukraine. 
The largest armed conflict in Europe since the Second World War, its consequences are global and still unfolding. Battlefield victories and defeats are reverberating especially throughout the Black Sea region and the Western Balkans. Affirmatively recognizing U.S.-led engagement and support for Ukraine, USEA leadership gave forum to voices from both regions with The Impact of the Russo-Ukrainian War on the Black Sea and Western Balkans.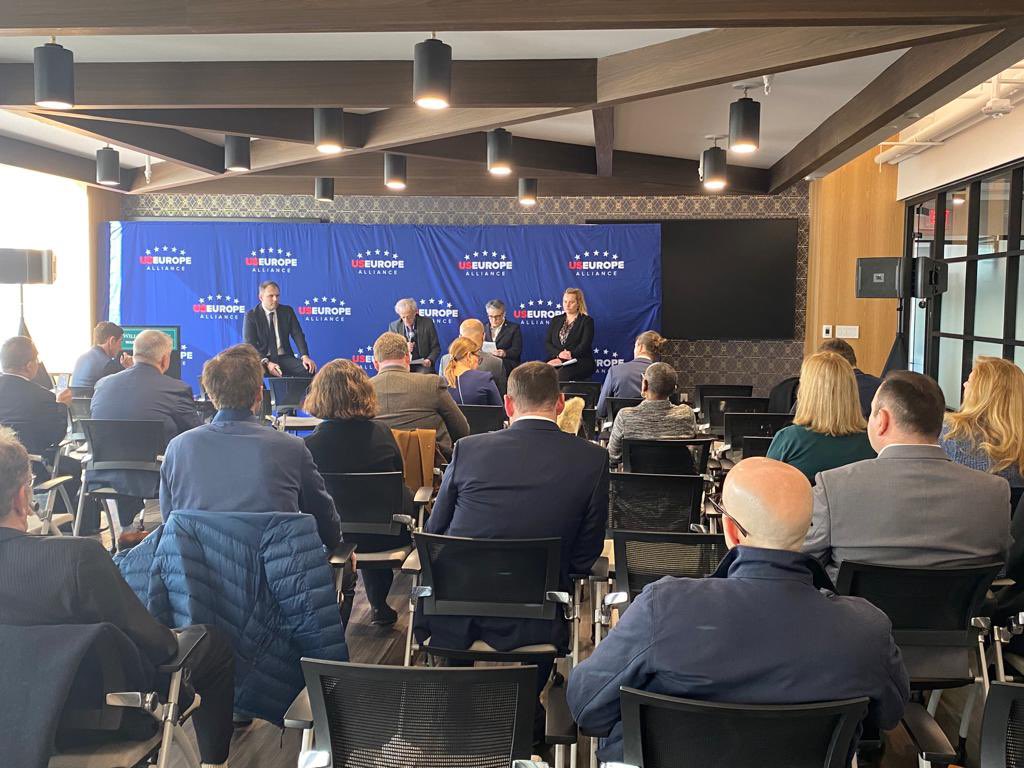 Held at the College of William & Mary's Washington Center, USEA convened regional experts for a two-panel event exploring the multiple, shifting dynamics in the strategically crucial theatres. USEA Vice-President Reuf Bajrovic moderated the opening panel on the Western Balkans, featuring speakers Daniel Serwer (John Hopkins SAIS), Tanya Domi (Columbia University), and Ivana Stradner (Foundation for the Defense of Democracies).  Speakers' remarks reflected a consensus reflected among many in the Balkans: That the current U.S. administration has abandoned those most committed to genuinely open societies and democratic institutions.  Speakers were similarly united in their deep-seated skepticism of any strategic thinking that bestows regional primacy on a Serbia ruled by President Aleksandar Vucic. 
The event's second panel on the Black Sea region was moderated by Dr. Iulia Sabina-Joja of Georgetown University and the Middle East Institute's Black Sea program. This panel opened with George Mason University's Dr. Umud Shokri, showcasing the current and future expansion of Azerbaijan's energy footprint in European markets, as well as sources coming online east of the Caspian Sea. Miro Popkhadze of the Foreign Policy Research Institute then shared about the current political crisis in Tbilisi, where Georgian Dream politicians are intentionally derailing Georgia's best chance in decades to become genuine members of the transatlantic community. Hudson Institute's Luke Coffey wrapped up brilliantly with his well-founded conviction that the Black Sea has been and remains a critical node for U.S. military prowess and energy security.
Our sincere gratitude to all speakers, moderators, and attendees who made yesterday's 2023 kick-off a substantive success. Look for more USEA events, publications, and activities in the year to come!